Course Details
To train EVPs, SVPs, VPs Directors and Managers of the private sector in tax matters, with a public, civic and tax ethical approach, as well as efficient officials and executives of the main Tax Administrative Bodies of Europe and America.  Give students the necessary tools to understand and apply the legal, accounting-tax bases, concepts, institutions and practical aspects of tax management and tax compliance.  To train creative and proactive public servants in the definition, execution and evaluation of tax policies, as well as in the new functions that are generated in the matter of control, as a consequence of the internationalization of the economy and of the applicable regulations, according to the plans of the OECD in its BEPS Actions Plans.  Potentialize the professional skills of students and their multidisciplinary skills towards an integral vision of the tax world, which allows them to understand the public-private dimension of the subject, through an appropriate combination of management theory and tax compliance, case analysis and exchange of experiences .  To give students instruments of public management and negotiation, to train them as professionals with managerial skills and leaders of their profession in a changing, global and multidisciplinary fiscal environment, especially if they work in Tribute Management Bodies; especially because the BEPS / OECD introduces alternative mechanisms in conflict resolution (eg arbitration), when benefits of Agreements to Eliminate Double Income Taxation under the "BEPS Multilateral Tax Treaty" have been rendered void.
Module: South America (Inbound – Outbound)
1.1. Brazil – March 2020
1.2. Argentina – April 2020
1.3. Uruguay – May 2020
Module: North America (Inbound – Outbound)
2.1. USA – June 2020
2.2. Canada – July 2020
2.3. Mexico – August 2020
Module: South America II and Central America (Inbound – Outbound)
3.1. Peru – September 2020
3.2. Chile – October 2020 3.3. Colombia – November 2020
3.4. Venezuela – January 2021
3.5. Costa Rica – February 2021
3.6. Ecuador – March 2021
Module: Europe (Inbound – Outbound)
4.1. Spain – April 2021
4.2. Italy – May 2021
Our methodology is based on synchronous sessions with the teacher and other students, and asynchronous sessions to analyze case studies, discussion forums, etc. It allows working with flexibility of schedules and places, with the same quality as the face-to-face courses. In relation to each of the aforementioned countries, teachers should manage the content of the four themes, and such topics should be presented in the approximate period of one month. During this period, four synchronous classes will be held, in which teachers will discuss the content of the four subjects (one topic for each classroom) and some practical cases, which will be informed, in a timely manner, to students with at least , fifteen days before the date of the synchronous classes. In the case of the student losing synchronous classes, you can view them later, since they will be taxed and made available on the FBT Teaching Platform.
Thus, the four topics of the course should be treated as follows: The professors indicated:
* Bibliography for reading, for each of the 4 topics;
* Four case studies that will be discussed in four live online classrooms of 2 hours each, with the students. The teacher should discuss a case study in the classroom. Students must complete:
* Reading of all the materials of each module;
* Study each case study that will be discussed with teachers in each country;
* Attend and participate, with comments, of the four online classes, live, from each country, being a class for each subject of the course. Finally, the student will make a thesis at the end of the Master, which will serve as a support requirement for approval and obtaining the Master Latu Sensu, which will be corrected by Teachers designated by the FBT Organizers;
At the end of each course, there will not be one grade per course but, on the contrary, the grade will be made only and exclusively with the final diploma thesis.
Days and times of classes:
Live classes will be taught on Mondays from 8 pm to 10 pm (Brasília Standard Time).
Co-directors of the course
Michael Zavaleta
Director Ejecutivo del Centro de Estudios Privados ZavaRod Institute. Tax & Legal Partner de ZavaRod Consulting.
Felipe Ferreira Silva
Doutor e Mestre em Direito Tributário pela PUC/SP. Diretor Geral da FBT - Faculdade Brasileira de Tributação
Luiz Alberto Pereira Filho
Doutor e Mestre em Direito Tributário pela PUC/SP. Diretor Acadêmico da FBT - Faculdade Brasileira de Tributação
Teachers
PEDRO JOSÉ CARRASCO PARRILLA
SERVILIANO ABACHE CARBAJAL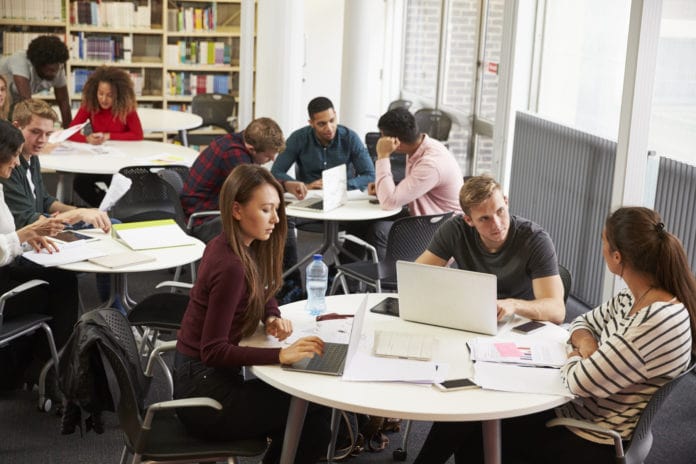 Escolha seu Polo
Bem-vindo à
Faculdade Brasileira de Tributação.
Para conhecer o polo de sua região, clique em permitir acima ou selecione abaixo: